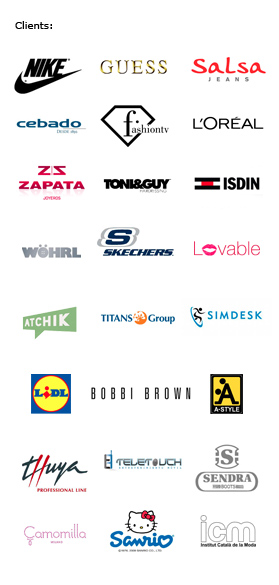 GORGEOUS GROUP offers your business creative advertising solutions and a wide range of professional staff to achieve the best results on fashion, publicity and image. We represent a carefully chosen extensive portfolio of:
MODELS (National & International) for runway, fashion photography, glamour and for TV commercials. You can count on our experienced staff to assist you in identifying talent suitable for your project.
HOSTESSES: Our hostesses can not only help build your image, get attention but also help in selling or marketing because they are proficient in sales and communication in several languages. They are excellent for tradeshows, congresses, commercial meetings, and any promotional event. We train them for each event according your needs and product.
UNIFORMS: We can design and construct exclusive and fashionable uniforms for branding and stand out over the competition! We offer also various standard uniform samples to select, which will provide your company a personal and elegant touch.
 BRANDING & ADVERTISING SOLUTIONS
Brand & Logo Design · Corporate Identity · Graphic Design · Packaging · Video & Photo Shoots · Post Production · Art Direction · Coolhunting · AD Campaigns Design · Editorial Design, Catalogues, Posters, Displays, Stands · Window dressing
We produce effective and captivating brand and design solutions underpinned by conceptual thinking, meticulous attention to detail and innovative creation in print, digital and any media.
EVENT ORGANIZATION
We help you to launch and position your product to reach the right audience designing innovative ways and creative ideas to catch their eye. From the begining to the end we take care of the integral organization. We provide you with the proper staff such as photographers, wardrobe stylists, hair dressers, make-up artists, catering, singers, entertainment and any ingredient needed for a successful result of your project.